Separate color correction of image fragments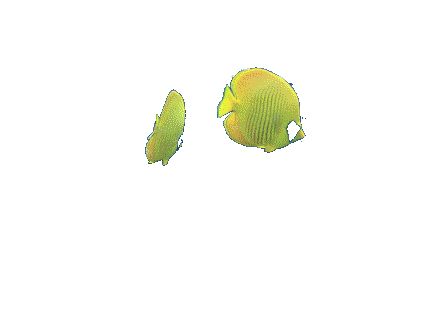 At loading, the image is dividing into segments. The color of each segment can be changed single or in groups. Click on the segment and you can change its color.
But if the object, which color should be changed, is divided into many segments, to synchronize color changes, separate segments should be grouped.
Grouping segments
In addition to the standard methods of manual grouping, the program includes highly effective methods of automatic grouping of segments:
Automatic grouping of similar segments.

Joining similar color segments by rotating the mouse wheel with pressed Ctrl, to the segment over which the mouse is located.

Grouping segments on spectral display.

Using spectral selection as a filter for manual grouping or automatic joining segments.

Auto-fill segments with the color of adjacent segments.
The combination of manual and automatic grouping methods, allows you to select an object and start its color correction quickly.
Color correction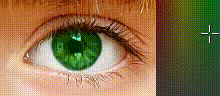 Color correction is possible on the standard palette and on separate RGB and HSL channels. But an especially useful tool for fine-tuning the color by Hue/Lightness and Lightness/Saturation.
Moving the mouse over the palette changes the color of the selected object. We see the object with a new color on the screen at once. But if you move away the mouse from the palette, the object's color will return to the previous state. To set the color change, click on the palette, when the object is painted in the suitable color.
Copyright © 2018 GEO Ltd, All rights reserved